Lean Six Sigma Training in Illinois

Our Lean Six Sigma training courses will help you improve the effectiveness and efficiency of your organization and management. Our courses teach you what you need to know about the skills needed for long-term business sustainability and personal development. Among the management effectiveness training programs we also offer Six Sigma Champion, Six Sigma Green Belt, Six Sigma Black Belt, Certified Lean Specialist in Cost Cutting, Certified Lean Master curriculum, and Lean Six Sigma Master Black Belt.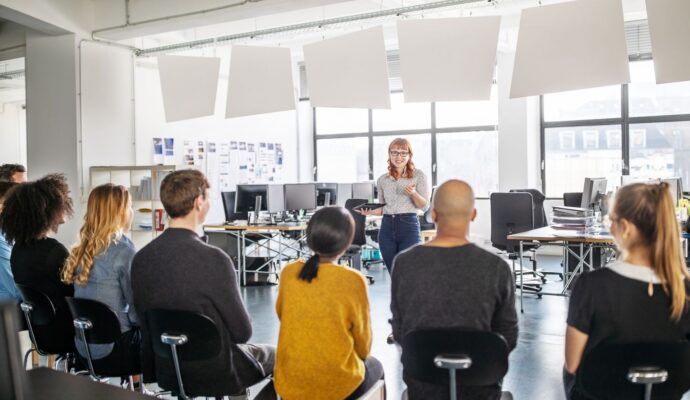 Why Choose Lean Six Sigma Training From Us?
Lean Six Sigma Experts of Illinois provides unrivaled expertise, programs, and trained coaches to help you get the best out of your training budget as a world-leading provider of Lean Six Sigma training courses. Our accelerated planning approaches and blended learning experiences can assist you in meeting training objectives for individual students or the whole workforce. Please email us to learn more about how our lean Six Sigma training courses will benefit your company.
About us
We have centers of excellence with the most up-to-date curriculum and growth programs that are customized to each client's requirements as the world's leading supplier of trained instructors. We have a track record in offering public, in-house, and online courses for the world's leading enterprises and government agencies. Our coaching always goes beyond theory, teaching you valuable real-world exercises, and our coaches are seasoned experts in their fields. As a consequence, regardless of your role in Illinois, you can rely on us to provide high-quality, dependable planning and production at all levels of the company. Contact us and we will assist you, regardless of the nature of your company.
What is Lean Six Sigma?
It's a technique developed by Motorola and popularized in the 1990s by General Electric CEO Jack Welch. A five-stage approach may assist companies in optimizing business operations, eliminating redundancy, increasing efficiency, and decreasing inefficiencies. As a consequence, massive cost cuts, increased efficiency, and a positive impact on the bottom line are the results! For the last two decades, many companies all over the world have saved billions of dollars by implementing Lean Six Sigma. Dell, Standard Bank, and several other companies have reaped the benefits of implementing Lean Six Sigma in the workplace.
Any of the benefits of Six Sigma for companies are as follows:

Profitability is increased and waste is reduced.
Customer retention improves.
It results in a successful long-term transition.
Establishes the company's direction and goals.
Encourages lifelong learning and advancement.

According to one report, all production and service companies bear the brunt of inefficiency. In certain instances, this will account for over half of a service organization's spending. The results show that "active job" accounts for less than 10% of the phase cycle time. The remaining 90% is made up of waste, rework, and non-value-added operations.

Six Sigma positions of organizations include:

Master Black Belt (MBB): For this full-time job, knowledge of Six Sigma analysis and mathematical methods is needed. MBB offers strategic Six Sigma advice and professional leadership within an organization's assigned location. MBB oversees the teaching, mentoring, and/or training of BBs. They develop the organization's project preparation programs and project sign-off methodology. MBBs are especially important in the acceptance of BB systems.
Black Belt (BB): A Black Belt is a full-time employee who directs Six Sigma initiatives (BB). Methods, statistical methods, and teamwork skills have since been acquired. Green Belts receive coaching and Six Sigma training.
Green Belt (GB): This is work that may be full-time or part-time. Six Sigma group leaders, or GBs, will shape and facilitate Six Sigma teams. They administer Six Sigma programs from start to finish. Six Sigma Black Belts (BBs) help Green Belts (GBs) with their programs.
Yellow Belt (YB): A part-time job requiring a basic understanding of Six Sigma. As a key team member or subject matter specialist, assist a GB or BB project.

Lean Six Sigma is a total-results-oriented methodology that can be applied to a company's day-to-day activities. A sustainable Lean Six Sigma program is built on three pillars: regulatory alignment, technology expansion, and implementation support.

As your preferred advisor, we will use a merit-based project evaluation approach to ensure that resources are dedicated to processing execution activities that are specifically relevant to your organization's competitive goals and optimize value. The partner would also collaborate with you to create a strong infrastructure that turns the strategic agenda into concrete and observable actions. This involves quickly deploying the best workers as Black Belts and Green Belts, developing improvement tools within the organization, and implementing a solid project evaluation and monitoring process.

We can help with the operational implementation of a Lean Six Sigma deployment until the plan and technology are in place. The DMAIC strategy involves educating Black Belts and Green Belts, in addition to training and coaching Sponsors and Champions in the DMAIC process; which requires engaging leadership to support the program and training and coaching Black Belts and Green Belts to recognize openings, pick and prioritize programs, and maintain transparency. This includes enlisting leadership to support the curriculum, as well as educating and advising Sponsors and Champions in how to identify opportunities, choose and prioritize programs, and maintain openness.
To What Degree Can You Customize Materials?
Any training curriculum should be specific to the organization's requirements, practices, and society, and should provide project examples appropriate to the sector. We at Lean Six Sigma Experts of Illinois will be delighted to have interesting stories from their history to change the training content.
It can provide terminology and a strategy that are in line with more recent strategic steps. Your key practices and examples can be included in the preparation to build a "best of the best" toolbox. This helps the organization realize that Lean Six Sigma isn't a replacement, but more a way to build on the good work that has already been done.
Our team at Lean Six Sigma Experts of Illinois will also use resources to ensure that the customization process is error-free to ensure that the training is tailored to the needs of the company. Simultaneously, a Lean Six Sigma program can provide all of the DMAIC methodology's essential resources for Green Belt and Black Belt qualification. However, if the partner, such as Lean Six Sigma Experts of Illinois, has a good curriculum, customization would be restricted to examples specific to the business rather than needing to be designed from scratch.
There are so many areas or regions where we offer these services with most of them being cities.
However, if you need any of these services, you need to contact us. The list below comprises the areas where we offer these services.