Lean Six Sigma Certification in Illinois

What Is Lean Six Sigma?
Lean Six Sigma is a data-driven, disciplined methodology to project management that focuses on eliminating errors during the project's life cycle. It aims for a difference of six standard deviations between the mean and the most strict specification constraint. Lean Six Sigma mainly measures production efficiency, but it also evaluates quality and service accuracy. Amazon, 3M, and Boeing are some of the many companies that have implemented Lean Six Sigma and found success. Although Lean Six Sigma is not included in all areas of these sectors, it does produce good results when used appropriately. We've addressed a few questions below to provide you with more details.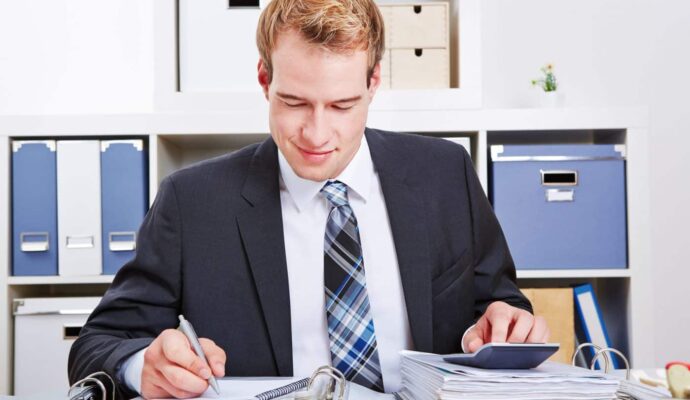 Why Get Lean Six Sigma Certified?
Lean Six Sigma certification is common with enterprises since it provides a pre-designed package of resources and procedures for improving an organization's processes. The certification's primary goal is to identify people who have the expertise and knowledge required to detect and eradicate process errors. If huge, profitable companies can profit from Lean Six Sigma, so can you.
Where Do I Start?
Since you operate in a non-Six Sigma setting, enrolling in our Lean Six Sigma program will be advantageous to you. Following completion of your Green Belt qualification, you would be able to pursue full-time employment and associated certifications depending on your wishes. Employees who serve in companies that do not have an in-house Lean Six Sigma certification program may take courses from a variety of institutions.
Starting with Yellow Belt, you will advance to Green Belt and then Black Belt certifications. However, to guarantee that your learnings are embedded, you must perform assignments before or shortly after graduation. Several institutes provide both offline instructor-led and online classes, based on your preferences.
What does the future bring for Lean Six Sigma Experts of Illinois?
Lean Six Sigma qualification aids in the advancement of skills and the learning of novel methods for quality-focused employees in manufacturing or support organizations. It also provides a knowledge base on which to train their staff. The Lean Six Sigma certification strengthens an organization's operations/service/production managers' comprehension of steps and techniques. They may need to teach their subordinates successful problem-solving strategies.
Lean Six Sigma Experts of Illinois certification offers you an advantage in a competitive environment, whether you're dealing with prospects within or outside of the business. Do you work for a tiny enterprise or a big corporation? Is the company considering robotics or artificial intelligence (AI)? Organizations will follow Lean Six Sigma experts to support them in creating more coherent and long-term changes.
If you want to start your own company, this is a successful career direction to pursue. Businesses seek Lean Six Sigma professionals to serve as advisors and mentors. A Lean Six Sigma certificate would help your company's growth.
Just any teacher would not suffice. You will need to find a Lean Six Sigma partner that can collaborate with you to best understand the company's mission and priorities. The mentor you choose should be confident about Lean Six Sigma methods and have worked in similar environments.
Playing with modern technologies when working on a project can be both thrilling and challenging. In their eagerness to gather data that is incidental to the project charter's reach, Green Belts and Black Belts can expend more energy than required. You want a mentor who will advise and mentor you through the program- or mission-specific tasks such as data collection, review, and evaluation, as well as determining the appropriate ways and strategies to keep on board with the project charter and prevent scope creep. Also, you and the design team will discuss project implementation challenges and roadblocks, as well as time management. Determine if any candidates will need more support than others; the project team may provide coaching if necessary. The ultimate aim should always be to ensure that Lean Six Sigma is applied successfully in your company.
Below are some of the advantages of receiving Six Sigma certifications:
Ascend the corporate ladder: After completing your Lean Six Sigma preparation and earning your certification, you would have a clearer understanding of measuring and quantifying financial returns from each Lean Six Sigma initiative. A Lean Six Sigma certification will help professionals improve their risk evaluation and financial reporting skills. Middle and upper management place a high value on those skills when hiring for senior management positions.
Excellent Salary: It is not that easy to become a Lean Six Sigma expert. The consequences are enthralling. It is not impossible to pass these tests. Moving from one belt rank to the next, on the other hand, requires years of practice. As a result, it's no joke that Six Sigma experts are well compensated.
Get Real-Life Quality Management Experience: As part of the Six Sigma teaching process, students gain hands-on experience in enterprise ventures and understand how to apply academic concepts to real-world situations. Beginning a Six Sigma course allows you to gain practical skills before entering the workforce.
What are the Lean Six Sigma certification levels?
Lean Six Sigma certification reflects an understanding of and familiarity with the Lean Six Sigma methodology and processes. Although there is no universally accepted certification prerequisite, several common practice requirements of Lean Six Sigma proficiency have been established. The three levels of certification in the Lean Six Sigma system are Yellow Belt, Green Belt, and Black Belt.
Yellow Belt
Yellow Belt is ideal for subject matter specialists who want to reflect their role on Lean Six Sigma project teams. They must understand and appreciate the technique, as well as be able to apply Lean Six Sigma methods and strategies.
Green Belt
A Green Belt is the team leader's degree in Lean Six Sigma. These organizations will spearhead an enhancement campaign by using the Lean Six Sigma methodological resources. They supervise a project and its team.
Black Belt
A Lean Six Sigma specialist is recognized at the Black Belt level. These individuals are in charge of supervising large cross-functional enhancement programs as well as serving as mentors and consultants to Green Belt team leaders. They are the ones that make the choices over which tool or technique to use or how to execute certain tools or techniques where there is a dispute. Also, they do Process Gate tests for programs.
Master Black Belt is a particular form of Black Belt. This person is a Lean Six Sigma Black Belt who is in charge of the company's initiative. These persons do not need any other special Lean Six Sigma certification; however, they should be able to manage the curriculum effectively by integrating their Lean Six Sigma experience with the corporate culture and norms.
There are so many areas or regions where we offer these services with most of them being cities.
However, if you need any of these services, you need to contact us. The list below comprises the areas where we offer these services.